HP Quality Center Test Result History Report
The Test Result History report shows a list of tests that have been run during a specified period of time. It shows how many times each test has been run, failed and how many active and total defects linked to the test. Additionally the report helps to review tests that have never failed as well as identify failed tests without linked defects. This flexible report can help to identify the failing patterns and to adjust the test priority.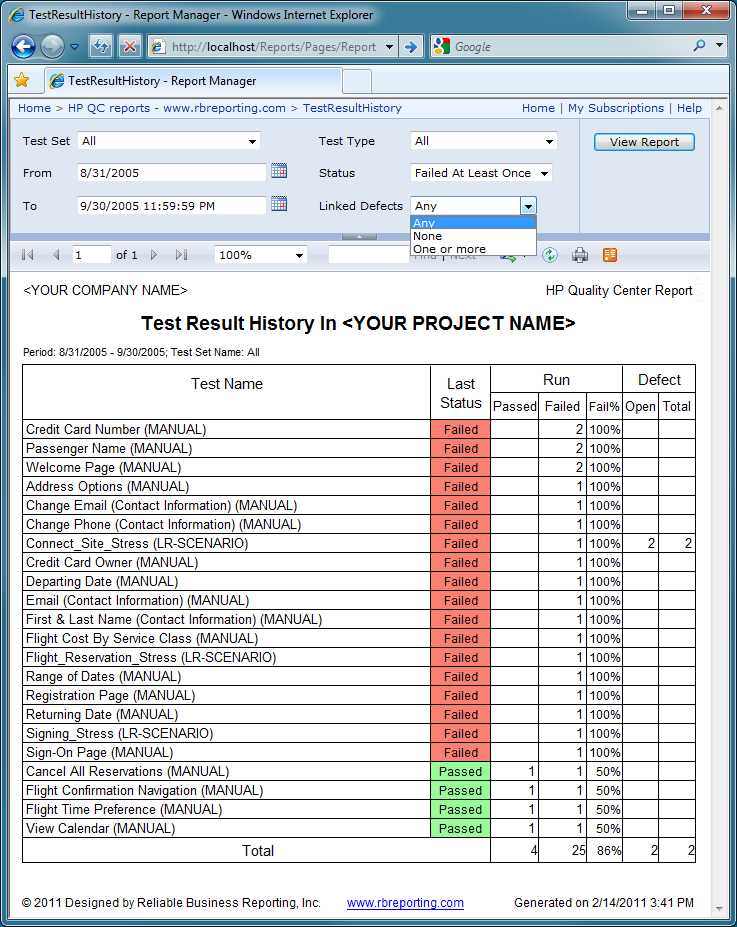 Next report
Return back to see a list of HP Quality Center reports.