HP Quality Center Failed Tests Report
The Failed Tests report shows a list of tests that have failed at least once during a selected cycle (test set): a test with the current status 'passed' will appear in the report if it previously failed. The report also shows the latest failure date and number of active defects linked to each test.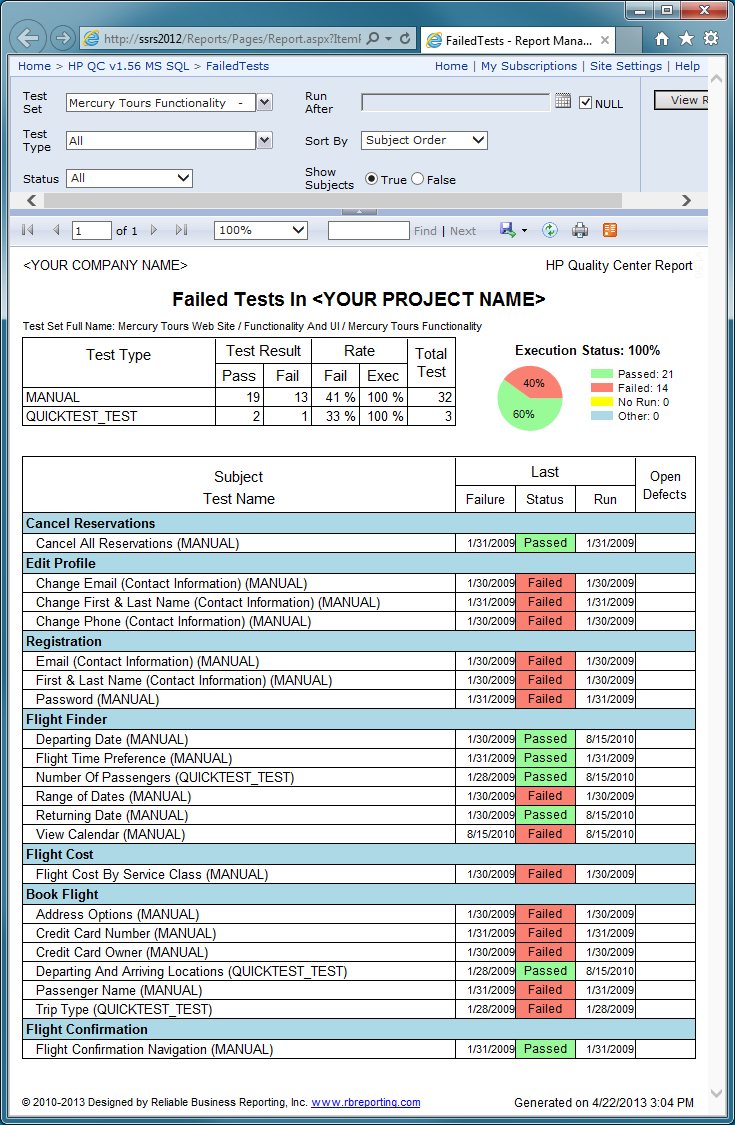 Next report
Return back to see a list of HP Quality Center reports.