SSRS Catalog View Report

The Catalog View report is designed for reviewing a catalog of all active reports available on the Microsoft SQL Server Reporting Services report server. With this report it is easy to answer many questions about a report server: how many reports, linked reports, snapshots, data sources, subscriptions, shared schedules exist and many more. The seamless integration with the Report Manager makes the report management tasks much easier and faster.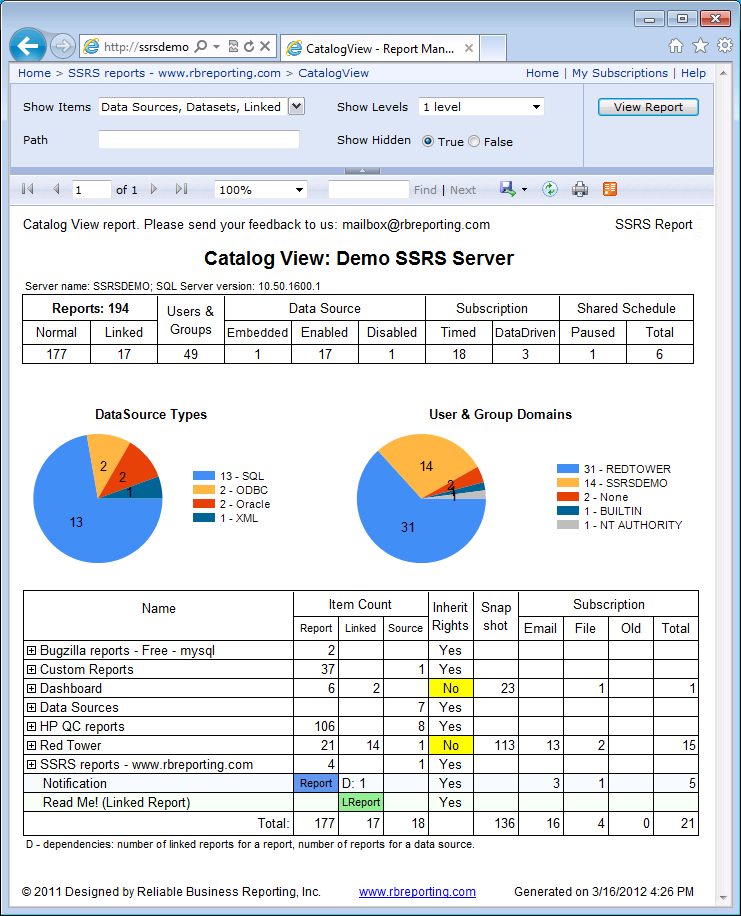 The next screenshot shows the Catalog View report with the opened "SSRS reports - www.rbreporting.com" folder. We can see a Data Source of MS SQL type that has five dependent items (D: 5). If we click inside the report on a data source or report name the property page for that item will be opened in the Report Manager. That allows navigating between report server items faster.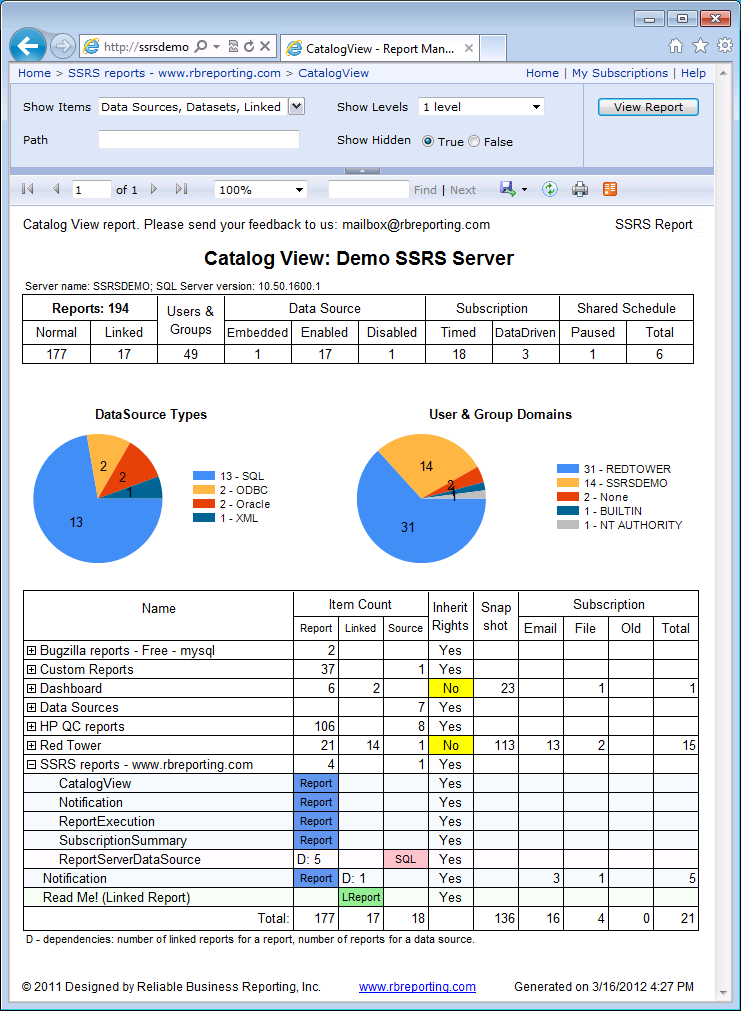 New version of the Catalog View report released in 2014 has two improvements:
Shows count of both Paused and Expired shared schedules;
Shows sub-report association.
If a report is used as a sub-report the "SRpt" string appears next to it. If a report includes sub-reports the "+N" suffix appears next to it where N is number of included sub-reports. See the screenshot below.
The sub-report information is retrieved by scanning report definitions that makes the report to run longer. If the report is too slow in your environment consider using the older version (1.10) of the SSRS report pack.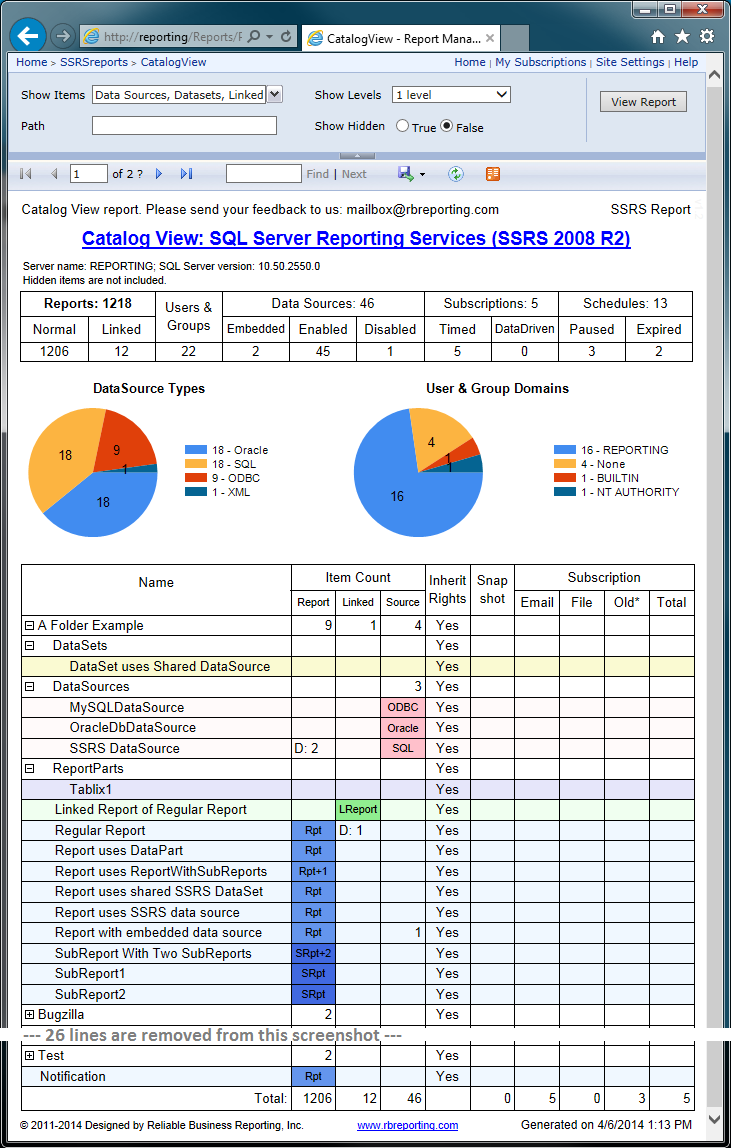 Next report
Return back to see a list of our SSRS reports.