SSRS Subscription Summary Report

Subscription Summary report's goal is to track report subscriptions created on Microsoft SQL Server Reporting Services report server. The report includes a unique feature: it shows subscription distribution for any selected day, so it helps to identify potential performance problems and adjust subscription schedules appropriately.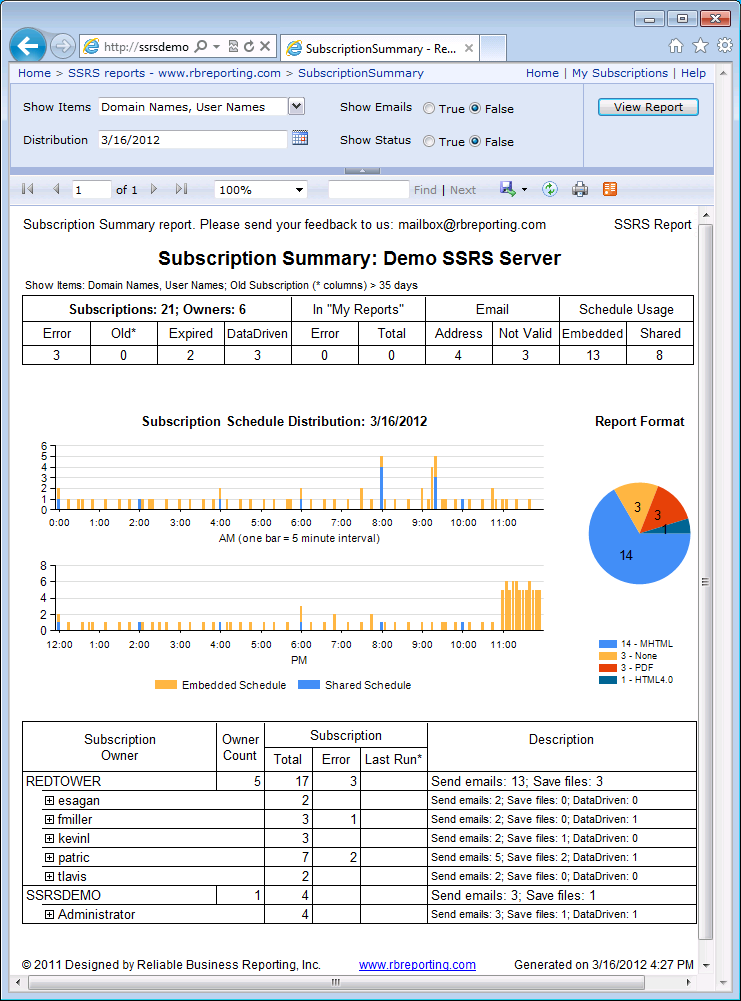 The next screenshot shows the Subscription Summary report with visible subscription statuses where we can review reasons of subscription failures.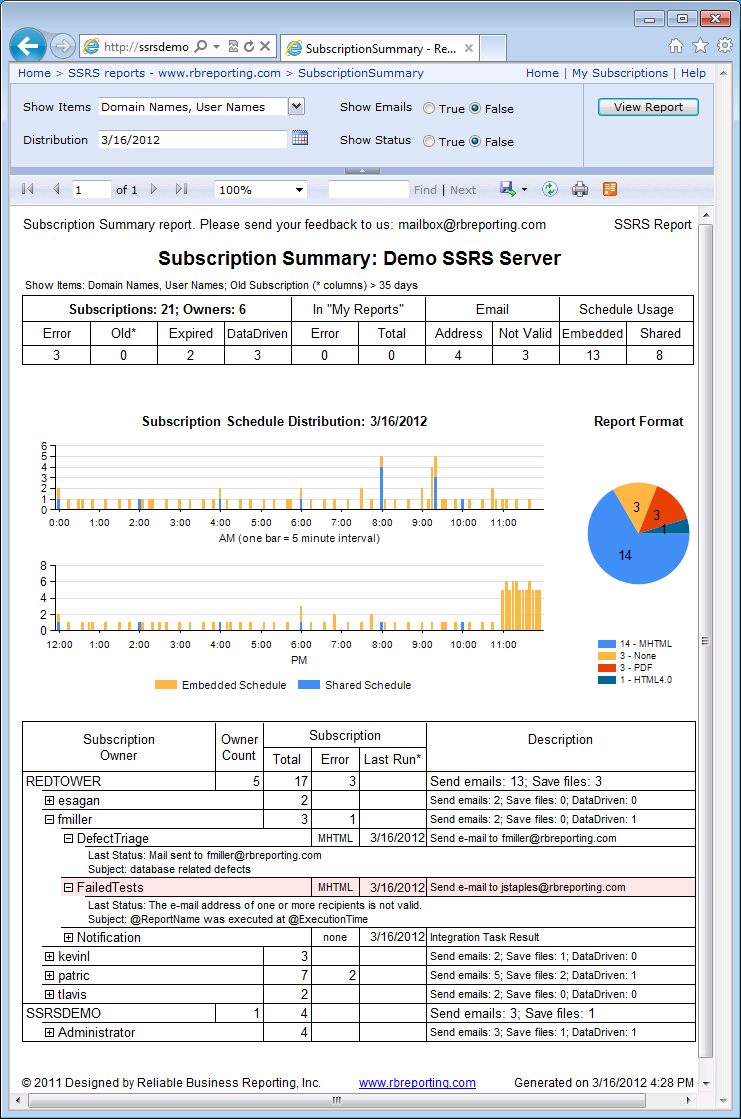 Return back to see a list of our SSRS reports.