HP Quality Requirement Priority Report
The Requirement Priority report shows the requirement folder hierarchy in such a way that it is easy to see the requirement priority distribution. The report can be generated to show the high-level summary by presenting data for the first level folders only. Additionally the report can show the full folder structure as well as a list of contained requirements.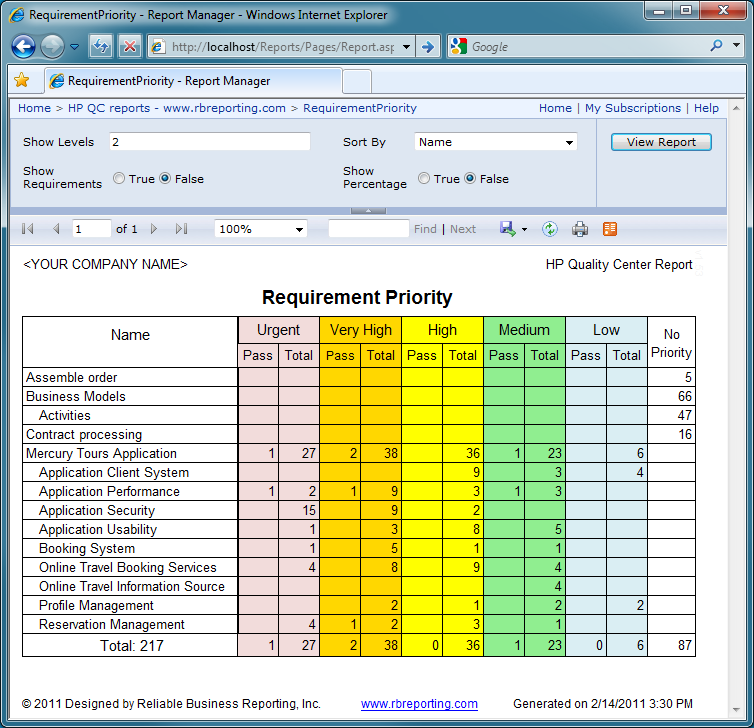 Next report
Return back to see a list of HP Quality Center reports.