HP Quality Center Project Cycles Report
The Project Cycles report shows a list of test sets (cycles) with number of passed, failed and total tests. Additionally it shows percentage of executed and failed tests for each cycle. The report helps to compare test execution results across all test sets and get a summary of the current testing progress.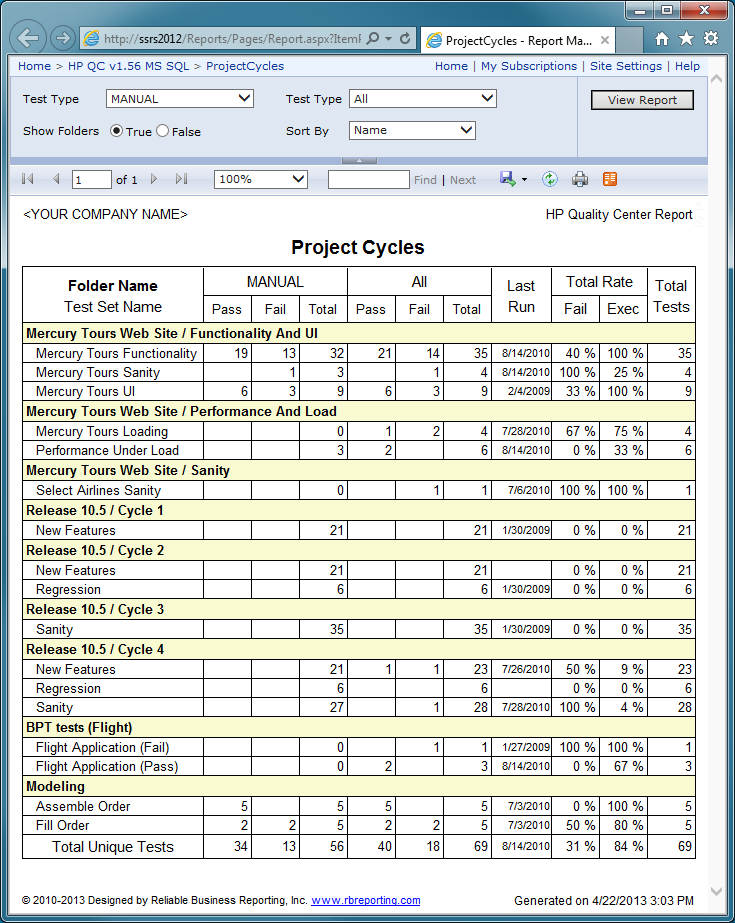 Next report
Return back to see a list of HP Quality Center reports.